Bishop John Stowe ENDs dispensation from obligation to attend Mass on sundays and holy days
"While the pandemic continues to be a threat to our safety and well-being we are nonetheless able to be vaccinated against the virus and limit our exposure to other people who may be infected, knowingly or unknowingly. With all of that in mind, I am hereby ending the general dispensation from the obligation to attend Mass on Sundays and Holy Days as of the First Sunday of Advent, November28,2021. Those who are vulnerable or immune-compromised because of age of health reasons are under no obligation to attend mass at the risk of their well-being."
-Bishop John Stowe OFM Conv. 11/15/2021
-11 am Byzantine Melkite Divine Liturgy
(1st and 3rd Saturday)
4:00 pm Confessions
5:00 pm Mass
Bible Study on mary begins nov 17th
We'll meet on Wednesday's at the school from 7:00pm-8:15pm.
Send us an email if you'd like to join by Zoom!

Copy the following URL into your browser to get your
workbook!
https://ascensionpress.com/collections/mary-a-biblical-walk-with-the-blessed-mother
adoration
every tuesday at 6pm


Not comfortable going to church in person during the pandemic? Join us for live stream Mass via
Facebook
at 10:30am on Sunday.
Catholics have Mass almost every day of the week, not just on Sunday! Check out our daily message to hear a short reflection on the Scriptures for each day of the year!
"In the Name of the Father and of the Son and of the Holy Spirit"
Our first priority as a church is worshipping God the almighty Father through His Son Jesus Christ in the Holy Spirit. As Catholics, we do this by prayer, reading the Bible, and offering the sacraments. We would love to have you worship with us!
Worship
Serve
"Whatever you did for the least of my brothers, you did it for me"  (Mt 25: 40) 
Serving others is at the heart of the Gospel. In response to the call of Jesus, St. Francis Church has several service ministries. We collect food for Blessing Boxes, put on a Christmas Store, and support the work of United Helping Hands. We would love for you to get involved!
"Go and make disciples of all nations" (Mt 28:19)
St. Francis of Assisi Catholic Church is here to preach and minister to everyone in Pike County, Kentucky and the greater Central Appalachian region. Christ meets everyone where they are, and so everyone is welcome! Christ always changes those who meet Him, and so everyone is called to grow!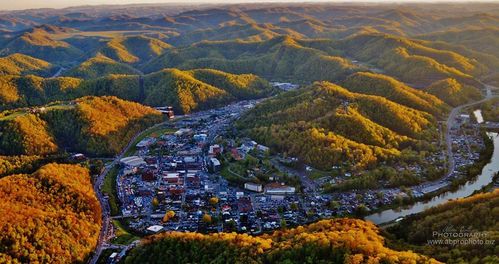 REach
A few of the latest things happening at Saint Francis in Pikeville.
Mass During Covid