-11 am Byzantine Melkite Divine Liturgy
(1st and 3rd Saturday)
4:00 pm Confessions
5:00 pm Mass
Not comfortable going to church in person during the pandemic? Join us for live stream Mass via
Facebook
at 10:30am on Sunday.
We have begun our RCIA classes for those who want to become Catholic! Please check out our RCIA page under "Church Life". Check out Session 1 here ! You can find all the others by clicking on the link below.
YOuth nights are back for lent!
Sr. Amy and her team are starting Youth Nights on Sunday's from 5-6pm in the School Cafeteria. Kids from kindergarten to 8th grade are welcome! Please remember to wear your mask!
St. Francis Church is open for public worship at our campus! As a church in the Diocese of Lexington, we follow the directives issued by Bishop John Stowe O.F.M. Conv. As of Sunday June 14, we are able to have Mass at 50% of the building capacity. Most of the regulations affect the priest, but the biggest thing for the people is to wear a face covering and to maintain 6ft between households. 
"In the Name of the Father and of the Son and of the Holy Spirit"
Our first priority as a church is worshipping God the almighty Father through His Son Jesus Christ in the Holy Spirit. As Catholics, we do this by prayer, reading the Bible, and offering the sacraments. We would love to have you worship with us!
Worship
Serve
"Whatever you did for the least of my brothers, you did it for me"  (Mt 25: 40) 
Serving others is at the heart of the Gospel. In response to the call of Jesus, St. Francis Church has several service ministries. We collect food for Blessing Boxes, put on a Christmas Store, and support the work of United Helping Hands. We would love for you to get involved!
"Go and make disciples of all nations" (Mt 28:19)
St. Francis of Assisi Catholic Church is here to preach and minister to everyone in Pike County, Kentucky and the greater Central Appalachian region. Christ meets everyone where they are, and so everyone is welcome! Christ always changes those who meet Him, and so everyone is called to grow!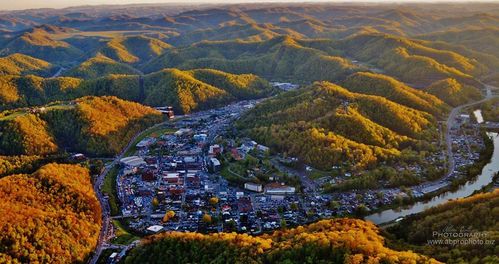 REach
A few of the latest things happening at Saint Francis in Pikeville.
Mass During Covid